What Can You Learn About RV Air Conditioner Repair and Troubleshooting?
Air conditioners are found on almost all RVs, yet they seem to remain one of the biggest unknowns for most RVers.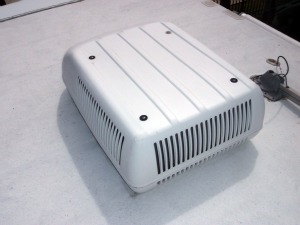 For their relatively small sizes, RV air conditioners are very strong and go through a lot of wear and tear atop your RV. With a little maintenance and a watchful eye though, you can get the longest lifetime out of your air conditioner and, ultimately, save a good amount of money from doing so.
The sections below contain some advice on how to carry out that maintenance, some troubleshooting tips, and thoughts on when to replace your AC versus getting it repaired.
Can I get my Freon checked?
No, unlike air conditioners used to cool a house, an RV air conditioner is very different in the way it cools. Nearly all RV air conditioners out there work on the same basic principle as a refrigerator. RV air conditioners also differ from ones found to cool a house in the fact that it is hermetically sealed (Closed System). Because the AC is hermetically sealed you can see why you cannot get your Freon checked or replaced.
Something To Keep In Mind
Most RV air conditioners are not designed to be opened and repaired, and if a repair is possible it is often very costly.
It is an unwritten rule most RV Tech's go by to replace any roof AC over 10 years old with major problems. Replacing a bad compressor is just not cost effective on an older unit, and if a unit has lost its charge then it has a leak and is not cost effective to repair that either. So save some money in the long run and replace instead of repairing your old AC.
Why isn't my AC cooling properly?
The most common issue involving RV air conditioners is it is not cooling enough. There are a few things you can look for when your AC isn't cooling properly.
Your AC just might not be strong enough. On a hot day your air conditioner could be outmatched. You could consider getting a second AC installed or upgrading your current AC. The rate at which your air conditioner can cool is measured in BTUs--the more BTUs the stronger the AC.
If you believe your RV air conditioner is plenty big but is not cooling to its potential, there are a few things you can do to improve efficiency by maintenancing your AC.
RV Air Conditioner Maintenance
Air Filters
It is best to clean your RV air conditioner's air filters every 2-4 weeks depending how often you are running it. If you are not diligent in cleaning your air filter you will decrease air flow and not get the cooling you need on a hot day. If you ignore your air filters for a long period of time without properly cleaning them you will run the risk of needing an expensive cleaning by an RV repairman.
The moral of the story here is simply not to overlook your air filters and complete an easy and painless cleaning every 2-4 weeks that will save you money. Remember a dirty system causes the unit to work harder, and this uses more power. Not only does the extra power cost you more money electrically, but it also hits you by shortening the life of the AC.
Condenser Fins
Condenser fins are really something you should avoid messing with (call an RV Tech), but it is good to know a little about them so you can know what to look for when maintenancing your air conditioner. If the condenser fins are very dirty, remove the filter on the inside on the ceiling. Get a flash light and look up at the condenser fins, they should be clean and clear. It would be a good idea to call an RV repairman if they are dirty. You really have to be careful not to damage these fins when they are being cleaned.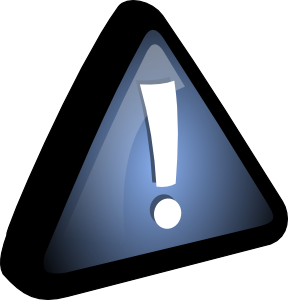 NOTE:
If the condenser fins are dirty, then your filer is not covering the intake area completely as it should and needs to be replaced with the correct size. NO dirt should be able to get by this filter.
Inspect your condenser fins occasionally to check if they are bent. If they are, you can straighten any bent condenser fins on your air conditioner with a fin comb.
Condenser Coils
Clean the outside condenser coil as needed. This is not an obligatory maintenance concern. I'd rather you worry about your batteries than worry about your condenser coils. But if you feel the need it is ok to blow them clean with compressed air.
The coil is located at the back of the AC Unit and can be accessed from the outside on the roof. You can blow out any debris which may have collected on the coil with an air compressor. Because the AC fan pulls air in through the back of the coil and exhausts it from the sides of the shroud, it is best to blow compressed air through the coil from the inside out. You may also wash this coil with water if you choose to do so. Don't forget to disconnect all power leading to the air conditioner first.
Each AC unit has a pan to collect the water as a result of condensation and directs the water out on to the RV roof through a small hose. Some of these drains on the pans have small openings and can be easily blocked causing the water to leak into the RV. The holes can be cleaned out with a wire carefully and blown clear with air.
Whenever your RV air conditioner is receiving too much or too little power, it is at risk of some major damage. There are many ways you could be receiving the wrong amount of power, including the following:
Your generator might be fluctuating too much, meaning you might have an internal problem with your generator. If you are plugged in at a camp ground and it is a hot day, most people could be using their air conditioners. This would affect how much power you receive from the shore power outlet and could potentially harm your air conditioner.
Still troubleshooting? Get all your questions answered and find out more about how to take care of all your RV appliances on our RV electrical page.
---
Enjoy this page? Please help us pay it forward to others who would find it valuable by Liking, Sharing, Tweeting, Stumbling, and/or Voting below.
Have a question about this topic?
Have a question about your RV? Chat with an expert one-on-one now.*
*Chat provided by JustAnswer.com, a third party not affiliated with MSRVR
Have A Question About RV Air Conditioner Repair?
Still troubleshooting with your air conditioner? Share with us the specifics of what's wrong, including as much information as you can, and we might be able to help you out.

Similarly, if you've got a story about an RV air conditioner repair or malfunction, we'd love to hear that too! Sharing these types of stories is can prove very valuable to other RVers looking for insights.
Consider Donating?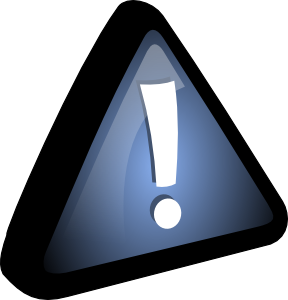 All questions will be answered in the order I receive them and all are FREE regardless. If you would like to have your question moved to the front of the list or you have received an answer on this site that really saved you some money, please consider supporting the website by making any size donation you'd like. While this site is FREE to you it does cost us time and money to operate. Thanks, and keep the questions coming.

-Robbie and the Website Crew
Read More Thoughts About RV Air Conditioner Repair
Click on the links below to read other questions and stories about RV air conditioner repair. Each one was written by a visitor to this page, just like yourself.