Having Problems With RV Refrigerators?
Your RV refrigerator is one of the crucial appliances that turns your RV from just another vehicle into that cherished home on wheels you use for fantastic adventures.
Inform Yourself About RV Refrigerators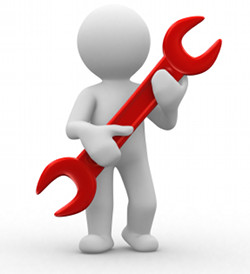 MS Repair Guide has got your back!

It is obviously a vital appliance to anyone who calls their RV home or to anyone who plans on taking an extended road trip or camping outing. As a result, it is extremely important to keep your refrigerator running well so you are able to take advantage of the convenience it provides. This page will show you how.
The refrigerators found in RVs are different from those found in a house because they have the ability to run off propane. Your RV refrigerator has what is called an ammonia absorption cooling unit connected to the box where you store your food, instead of a compressor system found in a house. Therefore, there are things you will need to know about your RV refrigerator that are different for a refrigerator in a house.
Is your RV refrigerator running? Hey, we'll spare you the bad joke if you share your experience with us and our visitors!
Feel free to let us know what kinds of concerns you're having, successes you have had, or any thoughts about RV refrigerators using the form at the bottom of this page.
Keeping Your RV Level
The first thing you should know is something that many owners overlook or don't even know themselves. That is, your refrigerator should not be running when your RV is not level.
Whether you are in a trailer, a full-scale RV, or anything in between, your refrigerator should not be turned on if it is leaning more than 3 degree's from side to side or 6 degree's from front to rear to avoid unfortunate damage. If you can walk around without feeling like your RV is leaning (in other words, if you have the general feel that it is level) then it should be fine.
Damage can occur in only 20 minutes if a refrigerator is left running parked on a steep slope. If you are just traveling and going into a restaurant or the store, for instance, and you believe you are not level, then simply turn the refrigerator off and just remember to turn it back on when you return. Being level is not an issue when you are driving on the road, even in the mountains.
Bad Smell?
If at any time you smell ammonia in the refrigerator when you open the door, then there is a leak in the cooling unit and you need to take great caution. Ammonia is a powerful chemical that can make your eyes water and cause difficulty breathing. Turn your refrigerator off immediately and do not open the door again.
Unfortunately, even if you do not smell the ammonia it is no guarantee that your cooling unit is fine and everything is safe. See below for more details on this.
Due to the health risks, this problem should only be repaired by a professional so find a repair facility or call your local mobile repair technician. (If you're in the San Diego area, give us a call at Warford's RV.)
How To Identify A Bad Cooling Unit
If you have any of the symptoms below indicative of a bad cooling unit, it is not repairable by yourself and you will need to hire a professional.
As mentioned above, if at any time you smell ammonia in the refrigerator when opening the door, there is a leak in the evaporator section of your cooling unit. Ammonia is a powerful and dangerous chemical, and you do not want to be around it. Turn your refrigerator off immediately and do not open the door again.


If your cooling unit has been leaking for an extended amount of time the ammonia smell may not be recognizable. The next best way to identify this type of leak is if you hear a bubbling sound coming from the back of your refrigerator shortly after you turn it on.


If your refrigerator is not cold and you don't smell ammonia inside the box there might be a yellowish or lime green powder near the burner of your cooling unit. This is a sign of a leak in your cooling unit on the boiler section of the pipes. Since the leak is outside the box it would be difficult to smell inside.


If your refrigerator isn't cold but the controls work and the pipes in the back are warm or even very hot and seem to be functioning, there is a good chance there is a blockage in the boiler section of the pipes.
If you are tight on money, ask your RV repairman about getting a rebuilt cooling unit for a better price than a new one. However, rebuilt cooling units are not always as reliable, so make sure to be on your toes.
---
Enjoy this page? Please help us pay it forward to others who would find it valuable by Liking, Sharing, Tweeting, Stumbling, and/or Voting below.
Have a question about this topic?
Have a question about your RV? Chat with an expert one-on-one now.*
*Chat provided by JustAnswer.com, a third party not affiliated with MSRVR
Do You Have A Story About Your RV Refrigerator?
How's it working? Is there a bad smell coming from it? Have you replaced your cooling unit? Share your thoughts and experiences with us and our visitors using the form below, and feel free to include a picture of your RV or motorhome as well!
Consider Donating?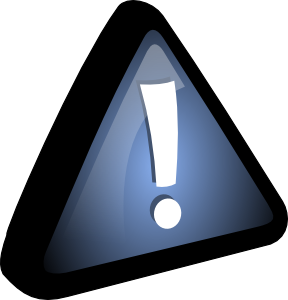 All questions will be answered in the order I receive them and all are FREE regardless. If you would like to have your question moved to the front of the list or you have received an answer on this site that really saved you some money, please consider supporting the website by making any size donation you'd like. While this site is FREE to you it does cost us time and money to operate. Thanks, and keep the questions coming.

-Robbie and the Website Crew
Read More Stories About RV Refrigerators
Click on the links below to read other thoughts and stories about RV refrigerators. They were all contributed by visitors to this page, just like yourself.