How Do You Save Money On RV Roof Repair?
RV roof repair is a bit of an anomoly in terms of how it is typically approached. What I mean by that is often times the last thing people think about when maintaining their RV is the roof, despite the fact that the roof is one of the most exposed areas on your vehicle.
How To Do The Repairs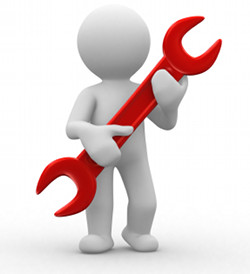 MS Repair Guide has got your back with this repair!

Select Your Roof Type
It's usually out of sight and out of mind--that is, until there is a costly leak. However, there are definitely precautions and maintenance strategies you can and should take to minimize the wear and tear your roof receives, and by doing so, the money you end up spending to fix it in the end.
The first step in doing your own RV roof repair and maintenance is to determine what type of roof you have. Read on down below for an elaboration, or get started with the Money Saver Repair Guide by selecting your type of roof in the box to the right.
Do you have a story about RV roof repair yourself? Any concerns or thoughts you'd like to vent on the matter? Or maybe you've done a successful repair already? In any case, share your thoughts with us and our visitors!
Types of RV Roofs
There are three different types of roofing material that can be found on RVs. From my experience about 80% of roofs today are made of a single piece of rubber, while the other 20% are comprised of metal or fiberglass materials.
Due to it's makeup, a rubber roof is less likely to be damaged by weather; however, they are much more susceptible to being damaged by hard or sharp objects they come into contact with, like tree branches.
Metal or fiberglass roofs, on the other hand, have a harder surface to guard from things like tree branches, but they are more susceptible to being damaged by weather.
But regardless of which type of roof your RV has, they will all eventually need repairing. But the frequency of those repairs is largely in your control. Identifying problem areas early is the key here (and in fact, is arguably just as important as the RV roof repair itself), so remember to inspect your roof with some regularity.
Inspecting Your RV Roof
Where To Park
Well, this is more like where not to park:
I really don't recommend parking your RV under a tree because the constant debris will cause wear on your roof seals much quicker than if your vehicle is parked out in the open.
I understand that sometimes it's difficult to find alternate places to park RVs due to limited space, but in any case, making an investment in an RV cover can really save you when it comes to the frequency of exterior repairs you'll have to make.
It is wise to make a habit of inspecting your rv roof at least once a year. In extreme weather conditions, where your roof is exposed to rain, snow, or even just drastic changes in temperature, checking the roof twice a year will likely save you a lot of leak damage. Harsh weather is more apt to cause your roof seal to crack than fair weather, and roof seal cracks are fiesty culprits in leading to quick leaks.
If you can identify a small crack in the seal early on, you can save yourself a lot of trouble as well as money. The most susceptible places for a leak are around all of the seams--not necessarily the side seems, but around things like your roof vents, sky light, stink vents, and front and rear top seams. Check each and every seem because any one does have the potential to crack and cause a leak.
A typical RV with any kind of roof type will need a full resealing every 5-10 years, regardless of weather conditions. In the meantime though, if you do notice cracks during your annual or biannual inspections, it wouldn't hurt to do a quick repair by resealing these small cracks that could cause a water leak later on.
The Key To RV Roof Repair
Do not neglect to maintenance your roof with these small seal crack fixes. All types of roofs will eventually leak--how often they leak depends on how you take care of the little things.
To sum it all up succinctly: regular RV roof maintenance is the key to saving money in the long run on RV roof repair!
Keep in mind even the smallest leak in the roof can stain the interior and cause extensive damage to the interior structure, and often you cannot see these types of problems until it is too late. Most of these stains are impossible to remove and will leave a permanent discoloration on your ceiling or walls. So stopping a leak before it starts is well worth the time and trouble.
Remember, it is always a great idea to check with your RV parts center and use the appropriate sealer if it is necessary for a repair. There are many different products on the market when it comes to RV roof repair.
---
Enjoy this page? Please help us pay it forward to others who would find it valuable by Liking, Sharing, Tweeting, Stumbling, and/or Voting below.
Have a question about this topic?
Have a question about your RV? Chat with an expert one-on-one now.*
*Chat provided by JustAnswer.com, a third party not affiliated with MSRVR
Do You Have A Story/Question About RV Roof Repair?
Thoughts, trials, tribulations, concerns, successes? We'd love to hear about them, and so would our visitors. Tell us about them using the form below, and feel free to include a picture of your RV or motorhome!
Consider Donating?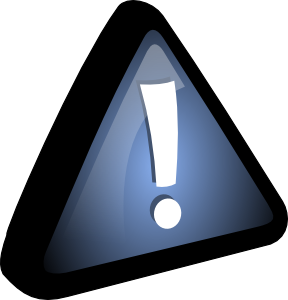 All questions will be answered in the order I receive them and all are FREE regardless. If you would like to have your question moved to the front of the list or you have received an answer on this site that really saved you some money, please consider supporting the website by making any size donation you'd like. While this site is FREE to you it does cost us time and money to operate. Thanks, and keep the questions coming.

-Robbie and the Website Crew
Read More Thoughts About RV Roof Repair
Click on the links below to read other thoughts, stories, and questions about RV roof repair. They were all contributed by visitors to this page, just like yourself.