RV Solar Panels
RV solar panels are quickly becoming a popular alternative for battery charging in an RV. They are great for the planet and convenient for you as well.
Learn About RV Solar panels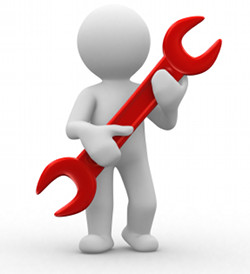 MS Repair Guide will walk you through everything you need to know.

As you likely know, solar panels convert the power of the sun into power that you can use in your RV. They channel the suns energy straight into charging your batteries, which is extremely convenient when you are in a location that does not have another power source. RV solar panels allow you to be electrically independent from shore power and your generator.
Sounds great right? It definitely is. But before deciding to invest in RV solar there are some things to consider. Read on to help make your decision easier.
Do you have a story or some thoughts involving RV solar panels? Or maybe you're on the verge of putting them on? In any case, share your thoughts with us and the RV world!
Why I Think All RVs Should Have Solar Panels
There are often times when you just don't have a need to use your RV. So you park your RV somewhere convenient to store for a period of time.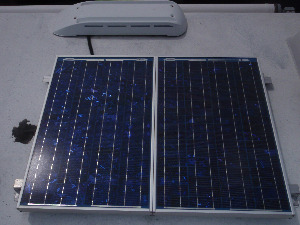 There are far more pros to having solar panels than cons. But installation cost is a major factor that can make the decision a bit difficult.
What most RV owners don't realize is even when all the lights and appliances are turned off in your RV there is still a small draw on your RV house batteries. Over time, this can completely drain your batteries. You unfortunately wouldn't notice that they are completely dead though until you return to your RV some time later, likely just when you need to use the darn thing!
This seems to happen quite often. When it does, it is not only a pain to have to replace the batteries, but buying two batteries plus paying for installation will run you around $200-$300! If you had solar panels on your RV you would never again have to worry about this happening to you (find out why by reading how solar power in your RV works), and this is one good reason to get them installed.
But before you're sold, let's look at the pros and cons of getting solar panels in even more detail. (After, if you still have some unanswered questions, be sure to check out our page of important solar power questions and answers.)
The Pros and Cons
Simply enough, there are far more pros than cons to having solar panels on your RV. If the price is right, solar panels just make sense.
And sure enough, slowly but surely more and more people are having solar panels installed. It is a great alternative and supplement to your current power supply, and once they are installed there is little you have to worry about.
Pros to Having RV Solar Panels
1. Provides clean energy
RV Solar Panels use no fuel and give off no waste, so they are very earth friendly.
2. No more electrical dependency
With solar capability there is no necessity to run you noisy generator or be connected to shore power to keep your batteries charged.
Solar panels will help you avoid costly battery replacements.
3. Extends the life of your battery
When you have solar panels your batteries stay consistently charged. This puts less strain on your batteries and extends their life.
4. Keeps batteries charged while in storage
When your RV is in storage your batteries slowly get drained. Solar panels prevent the need for an unexpected costly battery change after you take your RV out of storage.
5. Little maintenance
Unlike other sources of power, solar power has no moving parts and they don't use fuel. The only maintenance necessary is to occasionally clean its surface.
6. Physical reliability
Solar panels rarely break down. If they are cleaned occasionally and not stepped on or hit by a tree branch, you shouldn't have to worry much about your solar power not working.
Cons to having RV Solar Panels
1. Cost
RV solar panels are a luxury item. The initial cost of the panels plus installation can be pricy. It is not a necessity so you have to make the decision of cost over convenience.
2. Reliability
If the sun isn't casting a shadow you cannot get power. At night and on cloudy days having solar is useless.
3. Limited strength
One panel might be ideal for charging your batteries while in storage, but a family of five or more relying on a single RV solar panel might not be sufficient. If you are constantly using more power than can be supplied you will slowly drain your batteries.
With the above points in mind, if you can afford the costly initial installation, putting solar panels on your RV is a great move that can save you a lot of hassle (and future costs, such as battery replacement). Ultimately though, it is a decision each interested RV owner must make for him or herself.
---
Enjoy this page? Please help us pay it forward to others who would find it valuable by Liking, Sharing, Tweeting, Stumbling, and/or Voting below.
Have a question about this topic?
Have a question about your RV? Chat with an expert one-on-one now.*
*Chat provided by JustAnswer.com, a third party not affiliated with MSRVR
Have A Story or Question About RV Solar Panels?
Have you installed solar panels on your RV? Tell us what you think about them!

Are you on the fence and trying to make up your mind? Tell us what you're thinking, what's holding you back.
Consider Donating?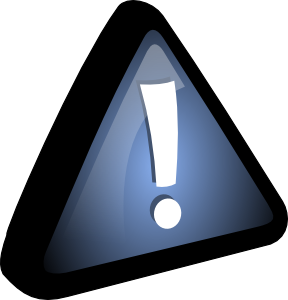 All questions will be answered in the order I receive them and all are FREE regardless. If you would like to have your question moved to the front of the list or you have received an answer on this site that really saved you some money, please consider supporting the website by making any size donation you'd like. While this site is FREE to you it does cost us time and money to operate. Thanks, and keep the questions coming.

-Robbie and the Website Crew
Read More Thoughts About RV Solar Panels
Click on the links below to read other thoughts and stories regarding RV solar panels. They were all contributed by visitors to this page, just like yourself.