How Should You Care For RV Awnings?
RV awnings can be seen on almost every make and model of RV, from the smallest campers to the largest motorhomes.
Inform Yourself About RV Awnings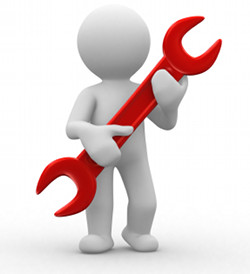 MS Repair Guide has got your back!

They can cover individual windows and they can cover the entire side. Either way, if you plan on putting your RV awning to use (which you should!), there is no way to avoid the fact that it will constantly get exposed to the elements. Whether it is raining, snowing, windy, or even sunny outside, your awning will get worn down and eventually will need repair.
We've made this page to serve as your guide when that time comes (and indeed before that time as well, with proper maintenance strategies). For if you understand a bit of the basic info on this page, you'll both save some money and have a beautifully functioning awning for years to come.
RV Awning Make-Up
First, let's start with a little bit of basic information about the actual structure of your typical RV awning.
There are many parts that and you might not be familiar with the all lingo that is used to describe them, so I will do my best to paint a good picture for you:
The fabric is connected to the awning rail on the top of the side of your RV. It is also connected to a long cylindrical tube on the other side called a roller tube.
The awning tension arms go from the awning rail to the roller tube to tighten and hold the fabric in place. The main support arms can rest on the ground or connect to the brackets, located on the side of your RV, for when you want to keep the main support arms up and out of the way. The awning also has a locking mechanism that secures your awning in place.
Warning!
There is a powerful spring located in the roller tube that is under a considerable amount of pressure. Do not under any circumstance attempt to access the spring yourself. The spring can cause serious injury and should only be accessed by a trained and experienced professional.
I have personally lost all the skin on my knuckles one time from the spring unloading its tension, and I'm lucky I didn't break a finger or my wrist. It is very dangerous!
Simple Maintenance
Most RV awning parts will need proper maintenance and all parts will eventually need replacement. Although you should not try to replace the spring, there are many other parts that you could maintenance and replace yourself.
You can maintenance all moving parts by lubricating them with a silicone spray. Do not use WD-40 because it will just attract dirt and dust and make things worse. Also do not use too much spray because that as well will attract dirt and dust and you will end up having to clean these parts more often than necessary.
You can replace all parts yourself, with the exception of the main awning arms, the fabric, and the spring. You can get all of the other parts at your local RV parts dealer.
Proper RV Awning Operation
The best way to prevent your awning from damage is simply to use it correctly. Although RV awnings are almost as common as RVs themselves, it is not uncommon to see RV owners making simple mistakes when operating their awning. These mistakes can lead to significant damage and unnecessary and costly repair or replacement.
Again, remember, for all manually operated RV awnings the golden rule is: never open or close your awning with the black knobs tight!
Other than the golden rule I recommend practicing opening and closing your awning when the winds are calm and the weather is good. Many RV owners put their awnings out and don't attempt to close it until it is already pouring rain and gusting wind. This is obviously not the time to learn how to operate your awning!
So the best advice before taking your RV on a trip is to practice opening and closing your awning in good weather conditions until you feel comfortable doing it quickly, but still properly. I know it can be a hassle to close your awning when it might not be necessary, but if it looks like a potential storm or the weather man predicts it, you'll save in the long run if you take that little bit of effort and roll up your awning.
Important RV Awning Tips
Important Note: Again, it bears repeating, do not under any circumstance attempt to access the spring located in the roller tube yourself. The spring can cause serious injury and should only be accessed by a trained and experienced professional. It is very, very dangerous!
The Golden Rule: Never open or close your awning with the black knobs tight!
When it is raining, lower one awning arm lower than the other to allow water to run off. If you don't do this the water will accumulate on the awning fabric and do damage.


Don't leave your awning out when it's windy. When you are leaving your RV unattended and there is chance of strong winds, roll it up.


If you pull into an RV park and the RVs around you don't have their awnings out, find out why, there is a good chance it has been too windy or will be too windy to put yours out.


Try not to close your awning when it is wet. It is ok to close the awning when it is wet for a short period of time, but it needs to be opened within a couple days to prevent mold from taking over.
---
Enjoy this page? Please help us pay it forward to others who would find it valuable by Liking, Sharing, Tweeting, Stumbling, and/or Voting below.
Have a question about this topic?
Have a question about your RV? Chat with an expert one-on-one now.*
*Chat provided by JustAnswer.com, a third party not affiliated with MSRVR
Do You Have A Story About Your RV Awning?
How's it working? Are you maintaining it? Share your thoughts about awnings with us and our visitors using the form below, and feel free to include a picture of your RV or motorhome as well!
Consider Donating?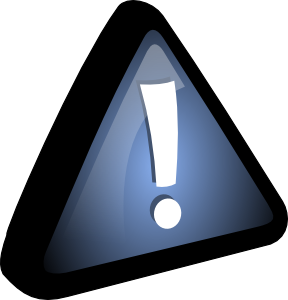 All questions will be answered in the order I receive them and all are FREE regardless. If you would like to have your question moved to the front of the list or you have received an answer on this site that really saved you some money, please consider supporting the website by making any size donation you'd like. While this site is FREE to you it does cost us time and money to operate. Thanks, and keep the questions coming.

-Robbie and the Website Crew
Read More Thoughts About RV Awnings
Click on the links below to read other thoughts and stories about awnings. They were all contributed by visitors to this page, just like yourself.