The Practical Basics Of RV Electrical Systems
The electrical systems on your RV can be a confusing subject. What you as an owner really need is a basic understanding of your RV electrical systems so you can be prepared not only to use your RV anywhere you need to, but to protect your appliances from expensive electrical damage.
If you are looking for a technical explanation of RV power and how it works you are in the wrong place. This page is designed with straightforward practicality in mind, to prepare you as an RVer with the knowledge necessary to safely and effectively operate an RV. No math equations, no scientific explanations, just what you really want to know as an RV owner.
Table Of Contents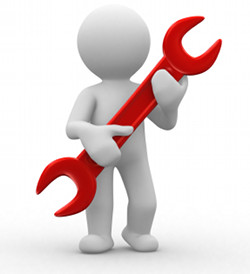 Learn about RV electrical systems with these sections:

First things first, your RV electrical systems can be broken down into two categories: 12 volt systems, and 110/120 volt systems. Your 12 volt systems are run by your RV batteries. Your 110/120 volt systems are run by plugging your RV in or turning on your generator.
Some might say, Wait, I've been told there are actually three electrical systems, and yes, that could also be true by dividing your 12 volt systems into two categories: automotive and house systems. For simplicity and for our purposes of RV practicality, we will ignore the automotive systems in this article because they are very closely similar to the automotive systems found in a car.
Ready? Okay, let's dive right in.
12 Volt DC System
AC? DC?
The AC and DC you're seeing referenced on this page are the same AC and DC the 70s/80s Australian super band AC/DC takes its name from.
AC stands for alternating current, referring to an electrical charge that changes direction. DC, on the other hand, stands for direct current and involves a flow of charge in only one direction.
AC/DC chose the moniker because of the raw, electric energy they brought to their music. Fitting, eh?
In today's RVs everything relies on 12-volt batteries to function--everything from the roof air conditioner to the refrigerator. Once the roof air conditioner or the refrigerator are turned on they run on 110/120 volt, but it's the 12-volt that powers the computer that starts them up.
In addition, your water heater and your furnace are also all 12-volt computer operated.
The biggest key to keeping your 12 volt DC system working is keeping your batteries charged. There are four effective methods used to keep your batteries charged and in working order: hookups, your engine, your generator and solar power. Learn more about all of them and the 12 volt DC system here.
110/120 Volt AC system
Your 110/120 volt electrical systems run many of your daily electrical functions, including most all of your appliances.
Is it called a 110 volt or 120 volt electrical system?
It is easy to get confused because you might hear these two terms used interchangeably, but this is simply because these two terms are one in the same. You can say either one and you would not be wrong.
I can't say that either one is used more than the other but I typically refer to it as "110 volt electrical systems." I will continue to use 110/120 volt electrical systems as my notation here, but understand I am referring to one electrical system.
In this section we try to answer all your questions involving your 110/120 volt electrical systems. Most importantly you will learn how to save money by protecting your appliances with your new knowledge of RV electrical systems.
Check out the questions below and click through to read the full answers of the ones that interest you the most.
How much power can I use in my RV?
The first thing you need to know about your RV electrical systems is how much power you can use. There is two parts to determining this. First you need to know how much power is available to you, and secondly you need to know how much power your RV is capable of handling... (Read full answer)
How many appliances can I run at once?
If you have a 30 amp RV and simply plug into a 30 amp outlet you can run your air conditioner and a couple other appliances at once. I've heard of people being able to run two air conditioners at once, but this is rare, and depends on your air conditioners. If you are plugging a 50 amp plug into a 50 amp outlet.... (Read full answer)
Which appliances use the most power?
To get a better feel of which appliances you can run at once you should know which appliances use the most power. In general, the appliances used to heat and cool will.... (Read full answer)
How to protect your RV appliances with a voltmeter.
Whenever your appliances are receiving too much or too little power, they are at risk of major damage. There are many ways you could be receiving the wrong amount of power.... (Read full answer)
What adapters do I need for my RV?
The answer to this question depends on whether your RV has 30 amp or 50 amp capabilities. You can easily know which you have by.... (Read full answer)
Conclusion
There is truly an endless amount of things to talk about with your RV electrical systems. This page was strictly designed only for the most basic and general understanding of your RV electrical systems--the stuff you should really know for practical purposes. I hope you feel better equipped to run your vehicle efficiently after reading it.
If you have a question or comment about this page or your own electrical system feel free to ask using the form below. If you think I left something out that could benefit those reading this page please let me; you can use the same form below.
---
Enjoy this page? Please help us pay it forward to others who would find it valuable by Liking, Sharing, Tweeting, Stumbling, and/or Voting below.
Have a question about this topic?
Have a question about your RV? Chat with an expert one-on-one now.*
*Chat provided by JustAnswer.com, a third party not affiliated with MSRVR
Have A Question or Story About RV Electrical Systems?
If you have a question or comment about the information on this page or your own RV's electrical systems, I would love to hear it and this is where you can share it with me. It's great to hear stories too, so if you've had an experience please share it!
Consider Donating?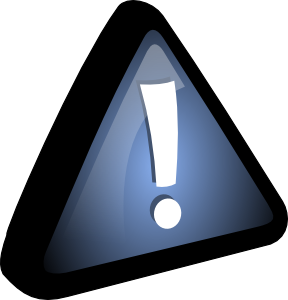 All questions will be answered in the order I receive them and all are FREE regardless. If you would like to have your question moved to the front of the list or you have received an answer on this site that really saved you some money, please consider supporting the website by making any size donation you'd like. While this site is FREE to you it does cost us time and money to operate. Thanks, and keep the questions coming.

-Robbie and the Website Crew
Read More Thoughts About RV Electrical Systems
Click on the links below to read other thoughts and stories regarding RV electrical systems. They were all contributed by visitors to this page, just like yourself.