Why Use A Mobile RV Service?
-After Buying Your RV-
There are many times when having the fix-it-yourself mindset with your RV can save you big bucks, but there are also times when reaching out to your local mobile RV service is actually the more time-efficient and even cost-efficient route to take. But how do you differentiate between those two times? This article aims to shed some perspective on when and why you would use a mobile RV service for your vehicle.
Whether you have recently purchased an RV or you are a long-time RV owner well versed in the RV lifestyle, there will just about always be a time you will need an experienced RV professional to resolve your RV problems. Knowing when this time is is the key to saving money in the long run for your RV. Let's break it down by your RV experience:
For New RV Owners (Getting To Know Your RV & Preventing Future Costs)
OK, so now you have the motorhome or trailer of your dreams and are likely very excited. Congrats from me and I hope you get years of enjoyment out of it.
BUT, it is still important to be sure what you have is safe and that all recalls, safety equipment, and systems are operating correctly.
Inspection:
If you haven't had your RV inspected yet, it is still a good idea to do so to make sure that everything is in its place and you will not be nusanced or put in harms way on any of your trips.
An inspection is a definite good idea to have done before you buy your RV (for reasons you can read about in my partner article to this one--Why Use A Mobile RV Service Before You Buy), but that by no means makes it not worthwhile to have done after you have bought it if you didn't get it pre-inspected. My business, Warford's RV Service, does these inspections frequently, making sure the propane system is safe, and all the appliances are clean and adjusted as needed.
Add-Ons: In addition to inspections, a mobile RV service like mine can also add handy items to your motorhome or trailer, such as satellite and/or solar power, maybe a Grab handle at the entry door, or even window awnings or more batteries for dry camping. The list of possible additions here goes on and on, but calling on the services of a mobile RV tech to supplement your RV can really boost the performance and versatility of your machine.
At Warford's RV we also provide instructions for new owners on how to use your RV correctly and safely. I will even come to your campsite or RV park so we can operate all the systems together, and I can show you how to hook up everything. Instructional topics that I go over on such visits include all of the following:
How to use the holding tanks and dump correctly, including how to charge the black tank.
How to light and operate appliances.
How to hook up your water connection and sewer hose.
How to hook up your in-park cable and set up your TV.
For motorhomes, an overview of your dash controls and what all the switches are for.
Battery maintenance schedules.
How to maintain your tires and roof.
How to store your unit correctly so it is ready and preserved the next time you use it.
Many new RV owners can benefit immensely right off the bat with a tour like this. If you're interested in becoming quickly acquainted with all your RV has to offer, feel free to get in touch with me here. You might just be surprised to find out you have systems you didn't even know you had.
Experienced RV'ers (For When Stuff Breaks)
Warford's RV Service can provide service for you for all the time you own your RV. I do appliance repairs, resolve electrical problems, water systems, leaks, roof seals, and more.
And the best part is that I COME TO YOU. No dropping off the motorhome or trailer and having to return and get it. Most of my clients are not home when I do the repairs so there is no wasted time on your part. I also accept appointments to do service work right here at my home. I do the work while you wait in most cases, and I welcome you to watch and learn in the process.
You can contact me with questions anytime directly to my email by filling out this form. Or if you just need to talk about a problem feel free to call the office at 619-443-0004.
Looking forward to meeting you and doing everything I can to making your RV experience a great one.
---
Enjoy this page? Please help us pay it forward to others who would find it valuable by Liking, Sharing, Tweeting, Stumbling, and/or Voting below.
Have a question about this topic?
Have a question about your RV? Chat with an expert one-on-one now.*
*Chat provided by JustAnswer.com, a third party not affiliated with MSRVR
Do You Have Any Questions About Using Mobile RV Service?
Are you thinking about using a mobile RV service? Not sure if it's right for you? Give us a description of your problem, and we'll draw on our experience to tell you the best way to get it fixed.
Consider Donating?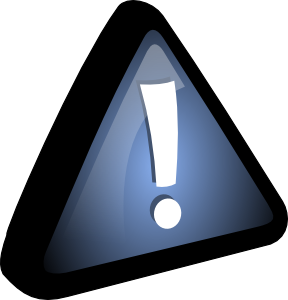 All questions will be answered in the order I receive them and all are FREE regardless. If you would like to have your question moved to the front of the list or you have received an answer on this site that really saved you some money, please consider supporting the website by making any size donation you'd like. While this site is FREE to you it does cost us time and money to operate. Thanks, and keep the questions coming.

-Robbie and the Website Crew
Read More Thoughts About Using Mobile RV Services
Click on the links below to read other thoughts, questions and answers about mobile RV services. They were all contributed by visitors to this page, just like yourself.
What Is The Best Toilet For An RV? Not rated yet
Question: Best RV Toilets? Robbie: The best is going to be Porcellin, but the plastic are also good. Dometic and Sealand both make a nice model, …