Water valve to my toilet?
by Shannon
(Sacramento, CA, USA)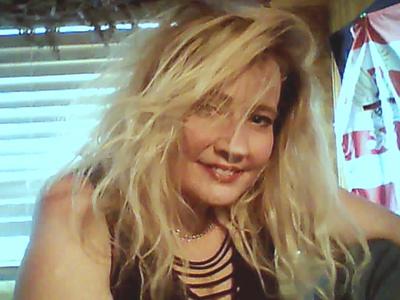 Question:I have a 94 Dutchman 5th wheel that I live in and boy! Am I having some problems! The most immediate problem I suppose is the fact that my toilet at first was "just" leaking to the point where my carpet in my bathroom would become saturated overnight...the last time my friend used the toilet and flushed it, the water continued to run. I tried to manually push up on the foot pedals to no avail. So now my main water is shut off and I NEED IT! I've looked EVERYWHERE for a shut-off valve (this is a fairly "new" trailer to me, and I can't find an owner's manual, and believe it, I really do have some major problems due to some jerks who claimed to be friends doing "work" on it...for example, what is the "thing" underneath the couch beside the water pump and fresh water holding tank? Is that the furnace? Because it's on, I don't want it on and can't turn it off either!) and can't seem to locate one.


I did have someone install a different toilet from the original, (of course they did it wrong!) which is one of the porcelin Aqua Magic Aurora toilets made by Thetford. I went to their web site to find out if there's a shut off valve on the toilet itself...basically in giving instructions to replace the lower mechanism when it said to shut off the water it also said "refer to your owner's manual of your trailer" only in different words! I didn't receive the owner's manual as I said before. I've tried to find one on-line and can't so, for NOW my question is: WILL SOMEBODY PLEASE PLEASE HELP ME FIGURE OUT HOW TO SHUT THE WATER
OFF TO MY TOILET SO I CAN SHOWER, COOK, WASH DISHES, ETC.???? I don't need my main water off unless there is no other way, and that just can't be! HELP! SOMEBODY PLEASE!
Thank you so very much, sorry if my question was a bit lengthy, it's just that I don't have a front door any more either, the furnace, the toilet and the ex-"friend" also managed to screw up all the wires on my refrigerator. So I'm a bit overwhelmed as to priority right now.
I'm on disability and can't afford to "just run out and buy what I need"....I ask respectfully that whomever answers my question (crossing fingers, toes and eyes!) please keep that in mind.
Thanks again...maybe someone here can help bring this nightmare to an end...or at least part of it anyway...) :
---
Robbie:
The shut off valve you are looking for isn't there. Most RV's don't have a shut off valve at the toilet and I agree with you in that they should. Go to your local RV Supply Store and get the valve. It will cost you about 10.00 (Made by Flare-it) and can be installed in the waterline supplying the toilet. I do this all the time for my customers. The only complication would be getting to the waterline with the toilet installed, it may need to be removed to install the valve. The install does require a few tools but is not complicated. Have someone at the RV Store explain how to install.
Note: If the waterline to the toilet goes down thru the floor into a storage compartment you can install the shut-off valve in the storage area. Please call me if you need any further assistance with this problem.
Thanks for the Question Good Luck,
Robbie
Enjoy this page? Please help us pay it forward to others who would find it valuable by Liking, Sharing, Tweeting, Stumbling, and/or Voting below.