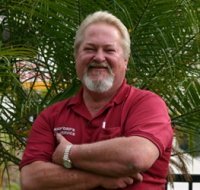 Hi, I'm Robbie. Welcome to Money-Saving-RV-Repair.com!
Like the name implies, this site is all about helping you save money while keeping your RV in tip-top shape--and that is all about you having the knowledge to do so.
I've been a technician in the RV industry for 30 years, operating out of San Diego, California. And let me tell you, I love my job.
But I also love empowering RVers with the knowledge they need to make the right decision on repairs, or to make the fix themselves--and that, my friend, is the reason for this website. I hope you enjoy.
Or, learn more about me, my RV service practice, & this website here.